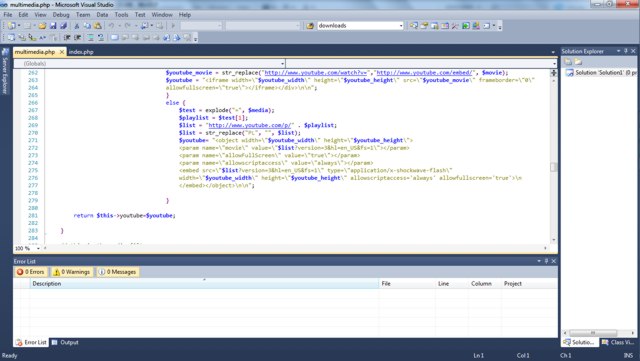 We can develop customized web applications for your own needs because sometimes a standard application doesn't do the trick. For example: suppose that you have a website, and you want to keep track of your visitors, and you need an easy way to contact them, if they give you permission to do so. Then you need a secure location to keep the information of your visitors. We can help you in this scenario by creating a customized PHP module with CRM functionality.
CRM, or Customer Relationship Management, is a company-wide business designed to reduce costs and increase profitability by solidifying customer satisfaction, loyalty, and advocacy.
Contact us for more information and pricing
.
P.s. did you know that it is quite possible that a great deal of functions you desire in your website is already freely available in Horizon QCMS 4.0? Horizon QCMS
is an open-source project that we constantly work on for improvements and already offer much  for demanding users.
Here are some key features of "Horizon QCMS":
Automatic menu creation
Plugins system
Themes
WYSIWYG editor
SEO integration
Friendly URLs
Multi-user system
User groups
Fine grained permissions system
Blog section
File browser
Installation wizard
Admin panel
Image gallery
Contact us if you want more information about Horizon QCMS. Send an email to
info@refrisoftware.com